The McCormick Specialty Series brings to the market a full lineup of true specialists. The whole range has been built from the ground up to provide ultimate performance, improved ergonomics, maximum comfort and un-equalled safety.
The most recent update included a redesigned cab roof and a new tilting hood with attractively shaped integrated headlights. The driving position was also improved by rearranging all controls in a more functional way to offer the driver a roomy, ergonomic workstation capable of responding more efficiently to the ever-changing needs of specialized farming. New features include optimized PTO engagement, improved lift control, and a variety of hydraulic options.
Thanks to its innovating features, the new Specialty Series is an outstanding all-round performer providing maximum reliability, high versatility and excellent maneuverability whatever the crop grown or the implement used. A reduced steering radius further enhances performance and productivity where space is at a premium. The F and V series comes in three cab models designed for specific applications:
> V: (narrow orchard) ideal for work in narrow spaces.
> F: (low orchard) ideal for work in height restricted areas.
The F/V tractors are powered by clean-burning 4-cylinder turbocharged and inter-cooled engines from DEUTZ. Available in cab configurations, the F/V series combines a unique design with a high level of performance, reliability and comfort. This is where the strength of this tractor range lies.
Call us today for more information and for a demo!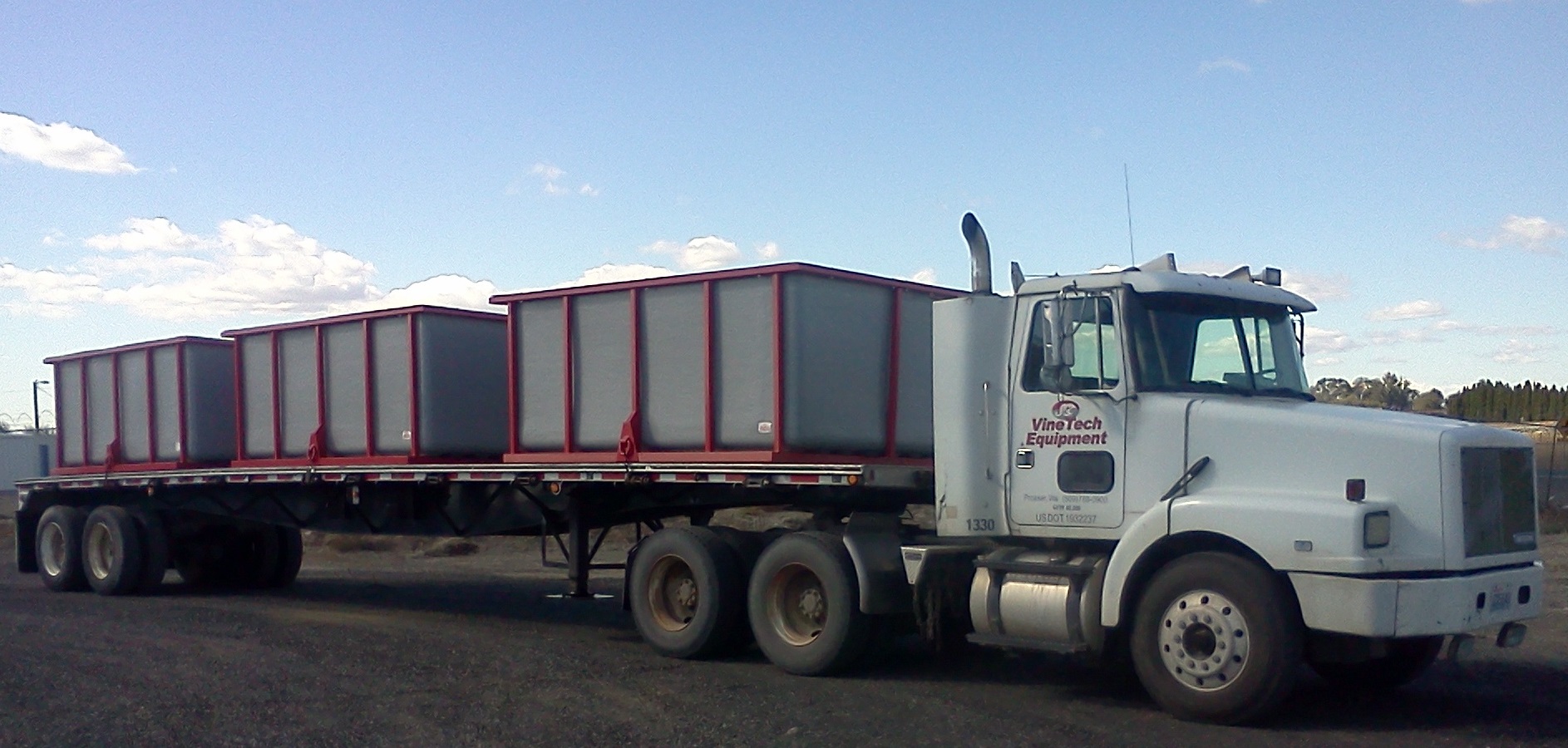 Our grape bins are made with high quality UV resistant crosslink polyethylene.
The tubs are corrugated to add strength.

The quality of the material and strength of the design means these bins will stand to years of work.

No more welding Stainless steel bins or repairing fiberglass tubs.

Each bin will hold 9 tons of material.

Lids are also available.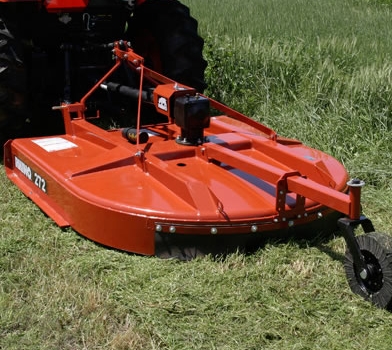 RHINO 100 SERIES CUTTERS
SIMPLE OPERATION, FRESH STYLING, HIGHEST VALUE!
Reinforced deck that is domed front to rear and side to side for minimal material build up and easy cleaning

Deep decks to handle large volumes of material more easily than cheaper, shallower deck cutters
Smooth, obstruction free underside of the deck for more efficient material flow through the cutting chamber

Quick hitch capabilities for simple attachment

Smart deck and blade design for excellent cutting performance

Improved gearbox and blade carrier design for lasting durability
THE 200 SERIES ROTARY CUTTERS
PROVIDES EXCELLENT DURABILITY IN HEAVY MOWING APPLICATIONS
The 200 Series handles a wide range of cutting applications with its 2 1/2" diameter material cut capacity and high blade tip speeds. The unobstructed underside deck allows excellent material flow through the cutting chamber which lowers power requirements. The cross-braced round pan blade carrier provides overlapping protection for the gearbox output shaft seal, reducing the risk of damage from cut material. Additionally, the reinforced domed deck design minimizes material buildup, allowing for faster cleaning and greater strength. Full-length and width-deck bracing provides structural integrity for greater durability and a long life!
Available models: 160, 172, 260, and 272
The SS8 model is Littau's most popular model. With a 52" width (or tire track) you'll be able to spread bark-dust or other material to most fruit bush rows.
Capacity: 8, 15 or 20 CUYD.

Dry weight: 3900 lbs.

Ground pressure with 10,500 lbs load: 33.6psi.

Uni-body construction.

Independent truck carriage suspension.

Tractor mounted hydraulic pump.

Planetary gear drive for dependability.

Bi-directional cross belt.

Manual Adjustable belt and drag chain speed.

Optional electronic remote for function control.

Smooth sided box with nose and tail cones.

Modular hitch system.

Optional agitator system.
Wire Winder
Hydraulic driven with an adjustable bypass valve and speed control.
Can be used in vineyards, orchard, berries, and hops!
Available spool options:
High Tensile
Drip Line